An on-line educational program especially for parents, carers or teachers of young people with Fetal Alcohol Spectrum Disorders (FASD) 

or at risk of FASD

Raising a young person with Fetal Alcohol Spectrum Disorder (FASD) is challenging! Parents and carers will tell you that and the research agrees! A part of what makes it so hard is that many parents find that the parenting strategies and techniques that worked well with their other children, just don't work with their child with FASD, sometimes those strategies seem to make things worse! This can leave parents and carers feeling exhausted, frustrated, isolated and unsure what to do next. 

"Explained by Brain" is an educational online program specifically designed to assist parents and carers of young people with FASD or with suspected FASD. 

It is based on the book "Explained by Brain - The FASD Workbook for Parents, Carers and Educators".

This psycho-educational program is facilitated by Australian Clinical Psychologist, Dr Vanessa Spiller. Vanessa has extensive experience in working with individuals with FASD, their families and carers as well as in training, education and research on FASD. She is also the parent to a young adult with FASD.

What does the online program cover?

1: The "Explained by Brain" Introduction video.

The orientation session is a 3 hour foundation video which provides the framework for all later sessions!

It includes information about the brain-based origins of the behavioural symptoms of FASD that are vital in explaining and understanding why people with FASD behave and interact in the ways they do. 

The orientation session also covers the kinds of approaches and strategies that have been found to be helpful in working with and managing the behavioural symptoms of FASD such as Diane Malbin's  -neurobehavioral approach, Dr Bruce Perry's - neurosequential approach and Dr Ross Greene's - Proactive and Collaborative Solutions plus more. You will be introduced to the Explained by Brain framework and how this can be used to better understand and assist your child with FASD!

This first session is accompanied by a 1 hr drop-in session for participants focused on the Explained by Brain approach with Dr Spiller. It is an opportunity for participants to meet each other, discuss the Explained by Brain approach and ask questions. 

This session can be done as a stand-alone session but ideally it will accompany other selected sessions.

2. 10 additional psycho-education sessions delivered to your inbox monthly

The 10 sessions currently available cover a variety of topics central to supporting a young person with FASD. Each session includes a 1 - 2 hr video session released approximately 1 x per month. Each video is accompanied by an optional one hour group drop-in session so you can discuss video content with Dr Spiller and other parents and carers. 

Step 3: Enrol and Register now! 

What is the cost of the Explained by Brain online program?

The 3 hr orientation/starter video session costs $59.99 AU (+GST) and includes a 1 hr facilitated online group discussion.

If you already know you want to attend the whole program you can sign up for everything - the orientation video + all 10 psycho-education videos and access to all the optional facilitated group discussions for $369 (+GST). 

(Please note: This is the last time the program will be offered at this pricing).

If you are a registered foster carer or have a child receiving NDIS funding, speak to your agency about funding your attendance. 

​Can I watch the video's more than once?

Of course - you can't take everything in the first time! Video's will be available to rewatch as many times as you like until the end of the course.

Can my partner watch the video sessions as well?

Other members of your immediate household are welcome to watch with you. We do ask that you don't share the video more widely than that. If your partner or another household member can also join you in the drop-in discussion group without an extra cost. The more people in a household on the same page the better!

My child/young person hasn't been diagnosed with FASD yet, can I still attend?

Of course! Most people with FASD in Australia haven't been diagnosed or have been misdiagnosed (this is also true around the world). If you suspect your child has FASD or is at risk of FASD you are still welcome to attend the group. In fact, all the strategies and approaches discussed can be used with children without FASD as well as those with it. If you need information about how to pursue a diagnosis we can help point you in the right direction.

My child has also experienced trauma and has a range of other diagnoses and challenges, will the program still be suitable for me?

Many of the approaches used in this group have been used with young people with a variety of issues including ADHD, ODD (Oppositional Defiant Disorder), ASD (Autism Spectrum Disorders) and trauma.

I don't live in Australia, can I still join?

Yes of course! Drop-in discussions will occur at the end of each month. The time of the discussions will vary between - Thursday nights at 7pm and Fridays 1 - 2 pm AEST. Additional discussion times in different time zones may be added if numbers permit. Exact discussion group dates will be advised prior to the start of the program.

What topics are covered in the training?

This training covers the key issues impacting on young people with FASD and their parents and carers! We do not shy away from the tough topics!! Psycho-education sessions include:

Information about specific brain areas effected by prenatal alcohol exposure and how that can present as behavioural symptoms in young people with FASD

Strategies and interventions that can assist with these difficulties 

Introduction to the Explained by Brain approach to managing behavioural symptoms of FASD

How FASD impacts on parents and carers and other and what is needed to support you

How to communicate with others about FASD 

How to get support for your young person with FASD

How to increase your young person's chances of success at home, at school, in the community and in life!!

Session 1

Adaptive Functioning - Real world functioning skills including Social Skills

Aggression - verbal and physical aggression

Meltdowns, defiance and oppositionality

Problem-solving behavioural symptoms

Session 2

Executive Functioning - Understanding cause and effect, impulsivity, organisation 

Building stronger relationships with your child

Session 3

Cognition - including IQ and intellectual disability

Advocating for your child

Session 4

Affect and emotional regulation

Working with multiple services

Therapy for those with FASD

Session 5

Communicating about FASD with others

Session 6

Motor Skills & Sensory issues

Perseveration i.e., getting stuck!

Behaviours versus disability??!!

Session 7

Caring for Carers - self-care, seeking supports and finding your tribe!

Session 8

Grief and loss for carers

Session 9

Session 10​

Re-defining success for a child with FASD




Explained by Brain! The FASD workbook especially designed for Parents, Carers and Educators by a parent and clinical psychologist with over 20 years experience with FASD.

The Explained by Brain Workbook includes:

Real world stories with real world strategies!

Vital information about how brains are affected by prenatal alcohol exposure 

Explanations about how and why brain injury translates into frustrating but predictable behavioural symptoms

Parenting approaches and school-based strategies that work for young people with FASD (and those that don't)

Opportunities for self-reflection and applications to your child

Overviews of 11 brain areas affected by alcohol exposure 

100+ Parenting and intervention strategies!!

How to better understand and manage common behavioural symptoms of FASD such as meltdowns, verbal and physical aggression, stealing, lying (confabulation), sexualised behaviours and more!

Learn ways of understanding and managing complex behavioural symptoms

Strategies for building on strengths and talents

​383 pages

With every purchase of Explained by Brain - The FASD Workbook for Parents, Carers and Educators you also receive a copy of the the Explained by Brain - Reflection and Resources Booklet. This provides you with a condensed copy of all the Explained by Brain - Self-reflection activities and resources, making it easy to print out and complete as you work your way through the workbook.

89 pages

For those who just want the basics! 

The Explained by Brain - Big Book of Strategies focuses exclusively on interventions, strategies, tip sheets and other Explained by Brain resources without all the background materials. The Explained by Brain - Big Book of Strategies includes:

* Tip sheets for each of the brain areas 

affected in FASD

* Key modification areas 

* Information and Strategies for each of the 

brain areas impacted in FASD

*Behavioural symptom strategies and 

interventions e.g. for confabulation, 

stealing, sexualised behaviours etc

*Skills and Ability summaries

*Explained by Brain resources

Please note: If you already purchased the Parent, Carer and Educator Workbook, this resource DOES NOT include additional resources!

99 pages

Please note: The Explained By Brain sessions are not intended to to replace individualised professional advice nor is it intended to be an ongoing support group.


Explained by Brain - The FASD Workbook for Parents, Carers & Educators + Explained by Brain - Reflections & Resources Booklet

DIGITAL DOWNLOAD

Bundle Price $29.99 (+GST)

Explained by Brain: 

Big Book of Strategies

DIGITAL DOWNLOAD ONLY  

$12.99 (+GST)

Need additional copies of the Explained by Brain - Reflections & Resources Booklet for extra kids?

DIGITAL DOWNLOAD ONLY

 $12.99 (+GST) 

Available only in PDF Digital Download

Available only in PDF Digital Download

Please note: Session contents may vary slightly. Changes will be advised. 




Be sure to save your workbook after downloading!!


Dr Vanessa Spiller is a clinical psychologist and the parent to a young adult with FASD. She blends 20 years of clinical work with lived experiences to deliver practical frameworks and strategies to help young people and their families achieve success. The "Explained by Brain" approach utilises multiple well researched frameworks to provide parents, carers and educators with the tools they need to better understand and support young people with FASD.

Want a training package specifically designed to meet the needs of your group?

1/2 day, full-day and multi-day training is available for parent and carers groups and for other groups of professionals (teachers, psychologists, social workers, foster care staff, corrections staff, child-care workers and more!) Contact Dr Spiller at
[email protected]
to discuss your needs.
Listen to Dr Spiller talk about FASD, her journey, the Explained by Brain approach with Jeff Noble on the FASD Success Show by following this link!  Episode #24


Contact us with any additional questions you might have about the program! 

Video only package coming soon!!!!

Want a certificate to show you've 

completed the training?

An optional quiz can be completed at the end of the program to demonstrate your learning and gain your certificate!

Follow the link and complete the online registration form here! If you have another household member completing the program with you, please complete a second registration form and indicate who they are attending with.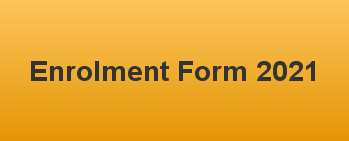 Join us for......

Almost 20 hrs of videos you can watch and rewatch in your own time

11 hours of drop-in discussions over 9 months

Contact with fellow parents and carers

Quiz and certificate of achievement!

Paperback version coming soon!!

Introducing our latest resource!!


Download the PDF ------->