FASD Diagnosis and stigma

A brief youtube video highlighting the value of diagnosis despite concerns about stigmatising parents and young people with FASD

https://www.youtube.com/watch?v=tadyf5w5VS8&t=2s

Why do people with FASD all seem so different!

A brief youtube video discussing why prenatal alcohol exposure impacts differently on individuals with FASD

https://www.youtube.com/watch?v=cstSROpEUWg&t=9s

FASD Hub - Vanessa's Story

A brief youtube video from FASD Hub explaining my "why"!

https://www.youtube.com/watch?v=x9iqHSmzRZA&t=2s 

This is an 1hr professional development done in Brisbane (15/5/19) for Alcohol and other Drugs workers on working with individuals with FASD and their families. 

https://www.youtube.com/watch?v=zRkC6ZQebMg&feature=youtu.be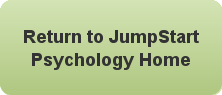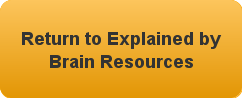 FASD Ability Wheel! (PDF and Video)

The FASD Ability Wheel is a one page resource designed to help parents and carers quickly and accurately communicate their child's functioning in 11 brain domains! It is ideal to give to teachers, teachers aides and other support workers so they can better understand your child and their abilities - their strengths and weaknesses. It also includes spaces for you to include the key strategies and accomodations that will assist your child! 

The video accompanying video explains how to complete the FASD Ability Wheel and where you can get more information about about supporting your young person with FASD! 

Follow the link to download your free PDF copy of the FASD ability wheel!

Managing Behavioural Symptoms of FASD - The Explained by Brain Approach!

This is a summary of brain-based approaches to managing the behavioural symptoms of FASD. A resource suitable for parents, carers, teachers and other professionals. It provides a responsive and flexible framework and offers both reactive and proactive strategies to understand and better help people with FASD achieve success!

Follow the link to download your free PDF copy



Step Away from that Sticker Chart!

This educational resources provides brain-based reminders about why young people with FASD often don't respond to common behaviour management techniques. Suitable for sharing with teachers.

Follow the link to download your free PDF copy


The FASD Success Show with Jeff Noble - #024 Dr Vanessa Spiller: Little Things Make a Big Difference with FASD

Listen to a podcast hosted by Natalie Vecchione where we discuss the Explained By Brain approach to supporting young people and their families impacted by FASD.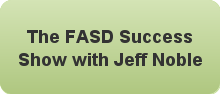 Downloadable Worksheets, 

Short Videos & More

FASD Hope with Natalie Vecchione - #62 Explained by Brain - A Conversation with Dr. Vanessa Spiller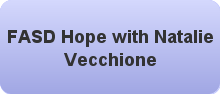 Listen to a podcast hosted by leading FASD Educator - Jeff Noble talking with Dr Spiller about parenting approaches suitable for young people with FASD from a professional and personal perspective.

The newest educational resource!! This chart explores the overlap in brain domains impacted by some of the most common diagnoses including ADHD, Autism, Anxiety etc.  Suitable for sharing with teachers. By understanding the underlying brain domains impacted in young people, we can better understand their strengths and challenges and find the supports and interventions that work for them.

Follow the link to download your free PDF copy