Dr Vanessa Spiller is a Clinical Psychologist with over 20 years of clinical experience. She works therapeutically using a Feedback Informed Approach with adults and young people on issues such as anxiety, adjustment to change, trauma, and grief and loss. She also works with families and young people impacted by FASD. Dr Spiller utilises evidence based approaches combined with practice based evidence to ensure that the work done together is meaningful, helpful and on-track!

Dr Spiller has also worked in several Australian universities and provides lectures and professional development activities in areas such as professional practice, child and adolescent work and adult psychopathology and ethics. She is a STAP approved supervisor and has provided professional supervision across her career. Her dual academic passions are supporting and providing resources for individuals and families impacted by FASD and helping therapists and services embrace a Feedback Informed Approach to client work.

Dr Vanessa Spiller

Clinical Psychologist MAPS 





Looking for the FASD symptom management handout, student template,

or video resources?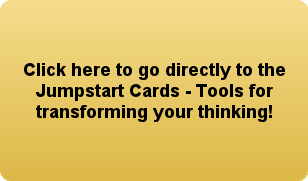 As of January 2020 Dr Spiller has taken up a position with Benchmark Psychology and will not be taking on any new therapy clients through her own private practice. Appointments for therapy can be made through Benchmark Psychology - Eight Mile Plains, Brisbane QLD by contacting 

reception on 3349 5511.

Dr Spiller is still offering supervision and workshops and training, particularly regarding Fetal Alcohol Spectrum Disorders and measuring outcomes in therapy via JumpStart Psychology. Please email her at
[email protected]
 or call her on 0439 662114 to discuss your needs
Looking for the JumpStart Cards? 

Tools for Transforming your thinking?

Looking for the "Explained by Brain" - Parent, carers and Educators workbooks and online education training?


JumpStart Psychology 

Clinical Psychology supervision and Fetal Alcohol Spectrum Disorders (FASD) education, training and consultation