FASD Neurodevelopment Summary for Students

This is a fill-able template, useful for providing schools with extra information about your child's disability, particularly if they are asking your child to perform activities or skills outside their range of abilities.

Managing Behavioural Symptoms of FASD - The Explained by Brain Approach!

This is a summary of brain-based approaches to managing the behavioural symptoms of FASD. A resource suitable for parents, carers, teachers and other professionals. It provides a responsive and flexible framework and offers both reactive and proactive strategies to help people with FASD achieve success.

Follow the link to download your free PDF copy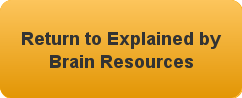 FASD Ability Wheel! (PDF and Video)

The FASD Ability Wheel is a one page resource designed to help parents and carers quickly and accurately communicate their child's functioning in 11 brain domains! It is ideal to give to teachers, teachers aides and other support workers so they can better understand your child and their abilities - their strengths and weaknesses. It also includes spaces for you to include the key strategies and accomodations that will assist your child! 

The video accompanying video explains how to complete the FASD Ability Wheel and where you can get more information about about supporting your young person with FASD! 

Follow the link to download your free PDF copy of the FASD ability wheel!



Step Away from that Sticker Chart!

This educational resources provides brain-based reminders about why young people with FASD often don't respond to common behaviour management techniques. Suitable for sharing with teachers.

Follow the link to download your free PDF copy